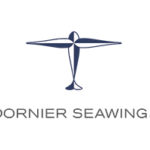 Dornier Seawings
Come help us build the world´s most advanced amphibious aircraft at Dornier Seawings!
For our Mechanical Systems Department, we are looking for a proactive, flexible and responsive person who has very good conceptual skills as well as interpersonal skills and able to work independently and as a team player.
Tasks:
Responsible for architecture, design, analysis and integrity of the hydraulic system and landing gear sub-systems
Responsibility of the development and integration of the hydraulic system and landing gear sub-systems
Responsibility for ensuring that safety requirements are met
Responsibility for supporting certification tests and for compliance showing
Responsibility for work package and supplier management
Requirements management including validation and verification
Develop, test and certify the hydraulic system
Technical supplier management incl. coordinate development at supplier, design reviews, design verification incl. test witnessing
Planning and co-operation on tests (qualification and certification)
Liaison to production line
Compliance showing and checking for type investigation
Requirements:
Good knowledge of the English language
Structured, independent and solution oriented way of working
International mind-set, experienced in liaison/control of third parties
Good communication skills and good Team worker, having an analytical and process oriented mind-set
Good knowledge of all MS-Office software
Experience with hydraulic systems and components
Experience with system engineering
Experience with EASA CS23 certification
Education / Experience:
a bachelor/master degree in aeronautical engineering, alternatively a similar degree or an adequate education / experience in the aeronautical industry
Working experience in the aeronautical industry (min. 3 years)
What we offer:
International, highly motivated Team, exciting unique project
Flexible work environment with diversified tasks, leading to the development of multidisciplinary competence.
Duration: full-time / 2 year contract subject to renewal upon good performance.