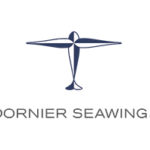 Dornier Seawings
Join us building the most advanced amphibian aircraft in the world at Dornier Seawings!
Tasks:
Mold design for composite part.
Drilling / positioning jig design for assy.
Tooling modification.
Coordination between supplier and company.
Tooling maintenance in Siemens NX, TC and SAP.
Requirements:
A master degree in aeronautical engineering, alternatively a similar degree or an adequate education.
A minimum of 5 years of experience in the aeronautical industry for Quality Management.
Experience with composite manufacturing (glass fiber, wet laminate) is a plus.
Experience with SAP ERP System and/ or Siemens Teamcenter PLM will be an advantage.
Good knowledge of the German and English language.
Structured, independent and solution oriented way of working.
International mind-set.
Good communication skills and good team worker.
Terms:
Hours per week: 40; at the begining a limited 2 year contract
Location: Oberpfaffenhofen, Wessling, Bavaria, Germany