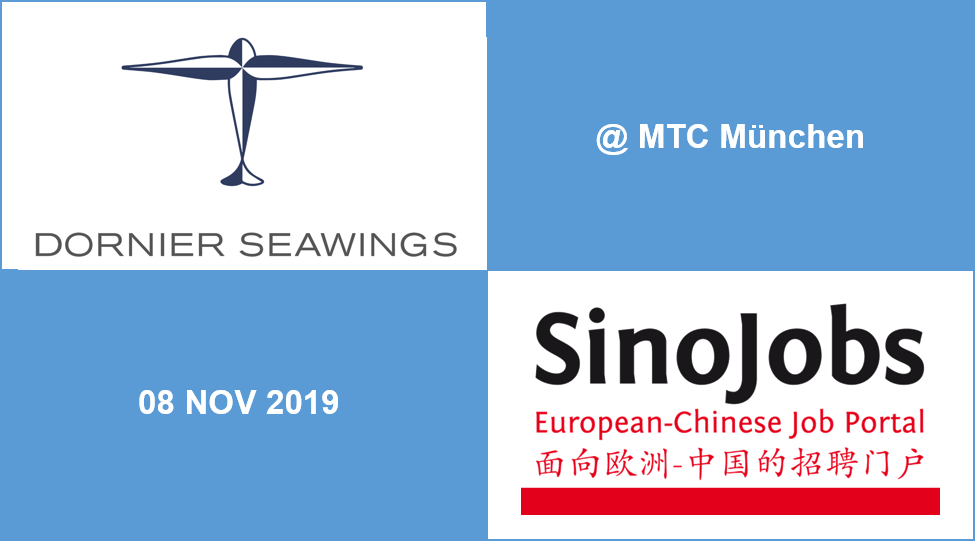 Wir sind beim kommenden Treffen auf der Sinojobs. Wir freuen uns über Besuch und jedes Gespräch, das entsteht. Schaut vorbei!
Wir haben auch Ausschreibungen für tolle Positionen eingepackt, im Bereich: Finanzwesen, Ingenieurswesen, Programm Management und Produktion.
https://dornierseawings.com/career/
---
We will be at the Sinojob Career Day in Munich. Feel free to come by and have a chat!
We are looking for talents in Finance, Engineering, Program Management and Production. See more here: https://dornierseawings.com/career/
---
---
道尼尔海翼会参加今年中欧企业招聘会,欢迎到我们的摊位上来聊聊!
目前财务部门、工程部门、项目管理和制造部门有开放的职缺,详情请见:https://dornierseawings.com/career/