The New Generation Dornier Seastar offers versatile and flexible cabin configurations. With seat rails on the cabin floor, the operators can easily transform the Seastar from its normal passenger configuration to cargo configuration or medical evacuation configuration.
In times of a crisis, the operator can quickly answer to urgent needs using the Seastar to serve every corner in the world. From paved runways to waterways, the Seastar can deliver medical devices, personal protective gears, medications to facilities in hard-to-access areas; or transport patients from remote areas to places with sufficient medical resource.
The Seastar is not only your luxurious beach vehicle, Dornier Seastar can save lives.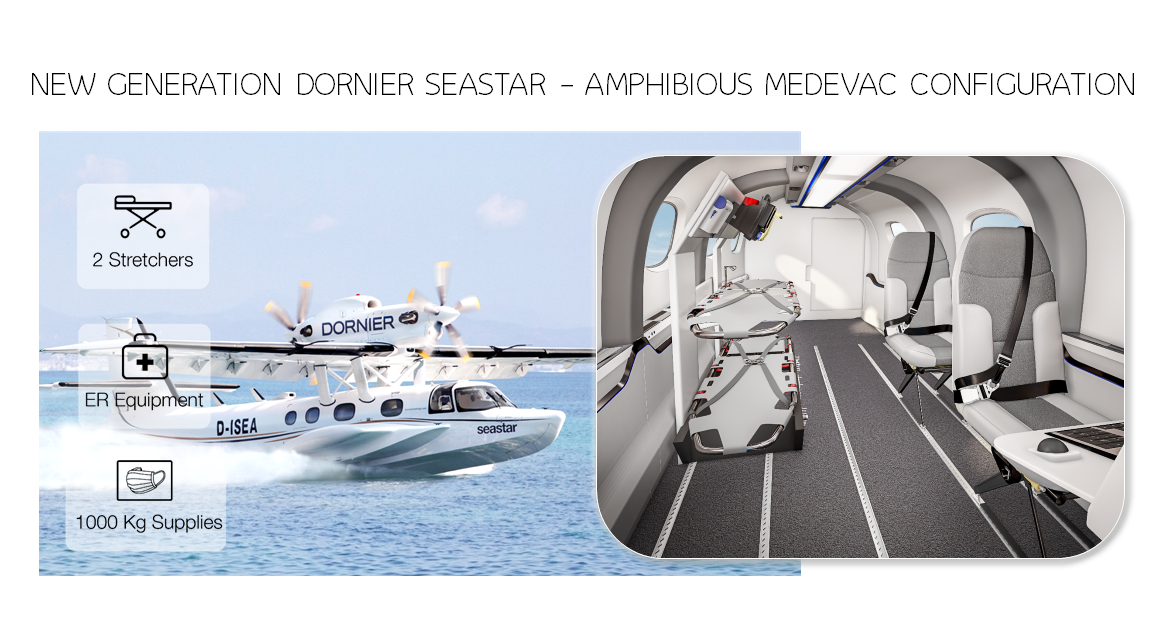 hashtag#DornierSeastar hashtag#COVID19 hashtag#Coronavirus hashtag#Seastarcanhelp hashtag#aviation hashtag#flyinyboat hashtag#MedicalService hashtag#MEDEVAC