DS-2C
fly somewhere, everywhere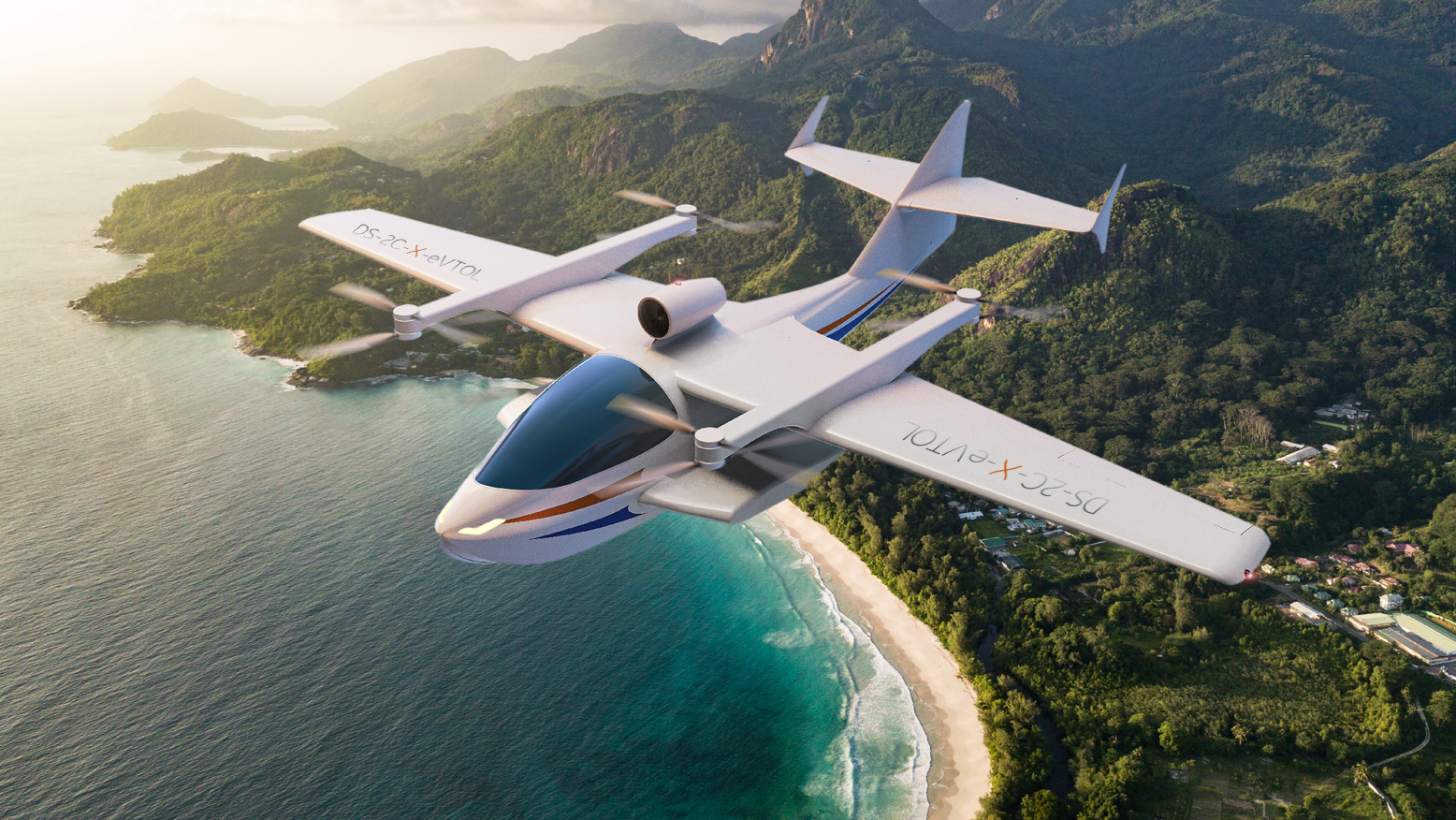 DS-2C-X-eVTOL research project
We live in a world in which the protection of our natural environment is one of the biggest challenges mankind is facing and the aviation industry has already started to address this issue. Our newly launched DS-2C-X-eVTOL project is Dornier's contribution to this through our own research capability.
We see tremendous potential in redeveloping proven aircraft platforms such as the DS-2C to further explore evolutionary expansion of technology in the field of advanced air-mobility and apply our ever learning research to development of the world's first all-electric amphibious eVTOL jet.
Our technological research will be done in order to explore the ideal configuration and power supply, including:
Fully battery electric
Hybrid Electric
Hydrogen Electric
Hybrid using alternative fuels
More information about this exciting project will follow soon.
Are you interested in the world's most exciting amphibious aircraft?
Then do not hesitate to contact our sales team: