Fly somewhere, everywhere
EXPLORE YOUR NEXT ADVENTURE
DS-2C is a two-seat amphibious, light sports aircraft manufactured from lightweight, carbon fibre materials. Light by design, but incorporating structural integrity for safety of flight. The aircraft can host up to two occupants and 100 liters of fuel, which secures your next adventure.
This two-seater aircraft fully adheres to Dornier Seawings vision of unlimited runways, featuring state-of-the-art aircraft systems and unrivalled performance specifications within its segment. The aircraft is powered by the highly reliable, light and fuel efficient Rotax(R) 912is engine, which is not only fuel saving, but also reduces the carbon footprint and is environmental-friendly.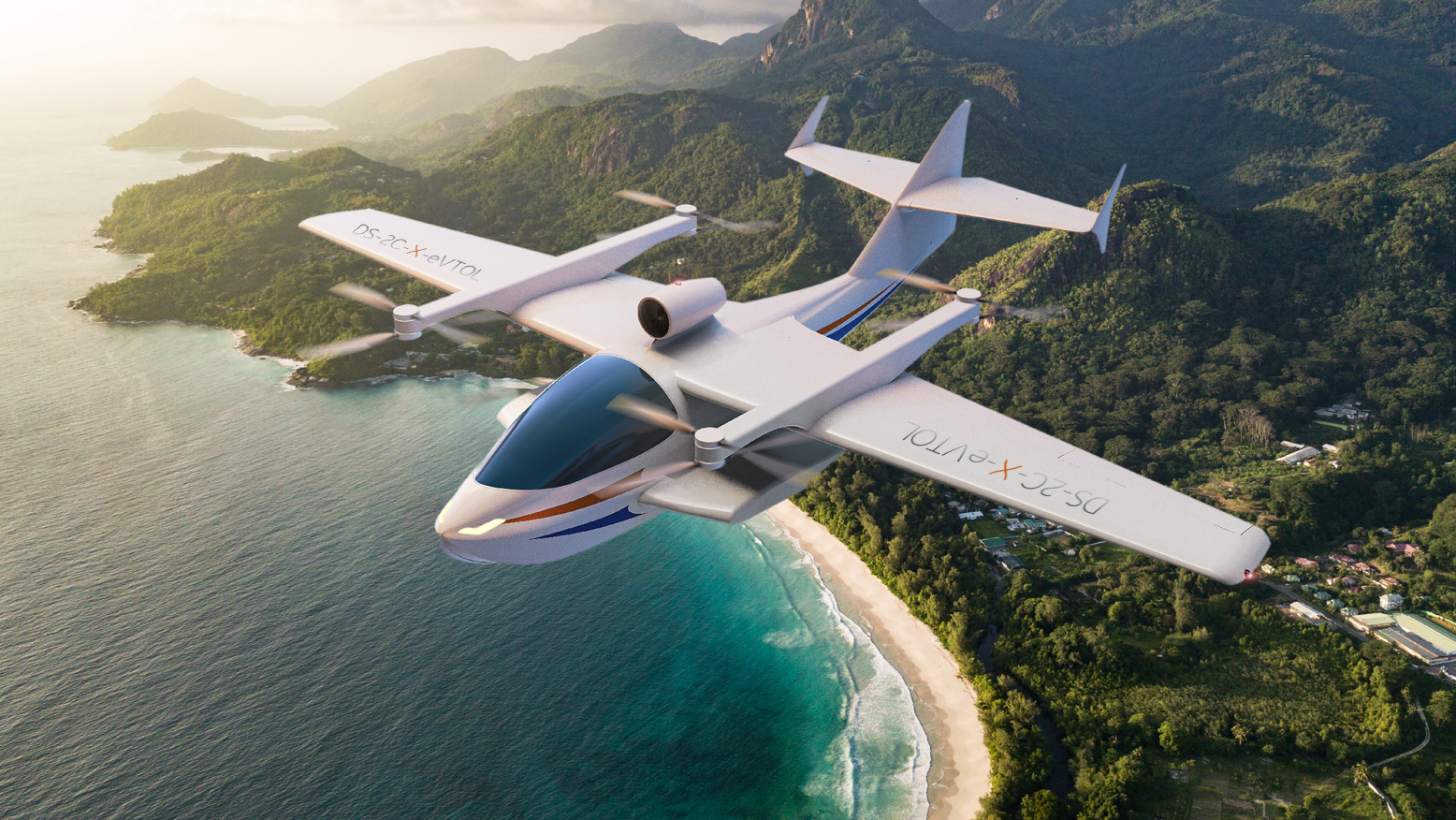 DS-2C-X-eVTOL research project
We live in a world in which the protection of our natural environment is one of the biggest challenges mankind is facing and the aviation industry has already started to address this issue. Our newly launched DS-2C-X-eVTOL project is Dornier's contribution to this through our own research capability.
We see tremendous potential in redeveloping proven aircraft platforms such as the DS-2C to further explore evolutionary expansion of technology in the field of advanced air-mobility and apply our ever learning research to development of the world's first all-electric amphibious eVTOL jet.
Our technological research will be done in order to explore the ideal configuration and power supply, including:
Fully battery electric
Hybrid Electric
Hydrogen Electric
Hybrid using alternative fuels
More information about this exciting project will follow soon.