Did you already know that Dornier Seawings developed an innovative hybrid drive to perform the taxiing manoeuvres on the water? – Yes we did!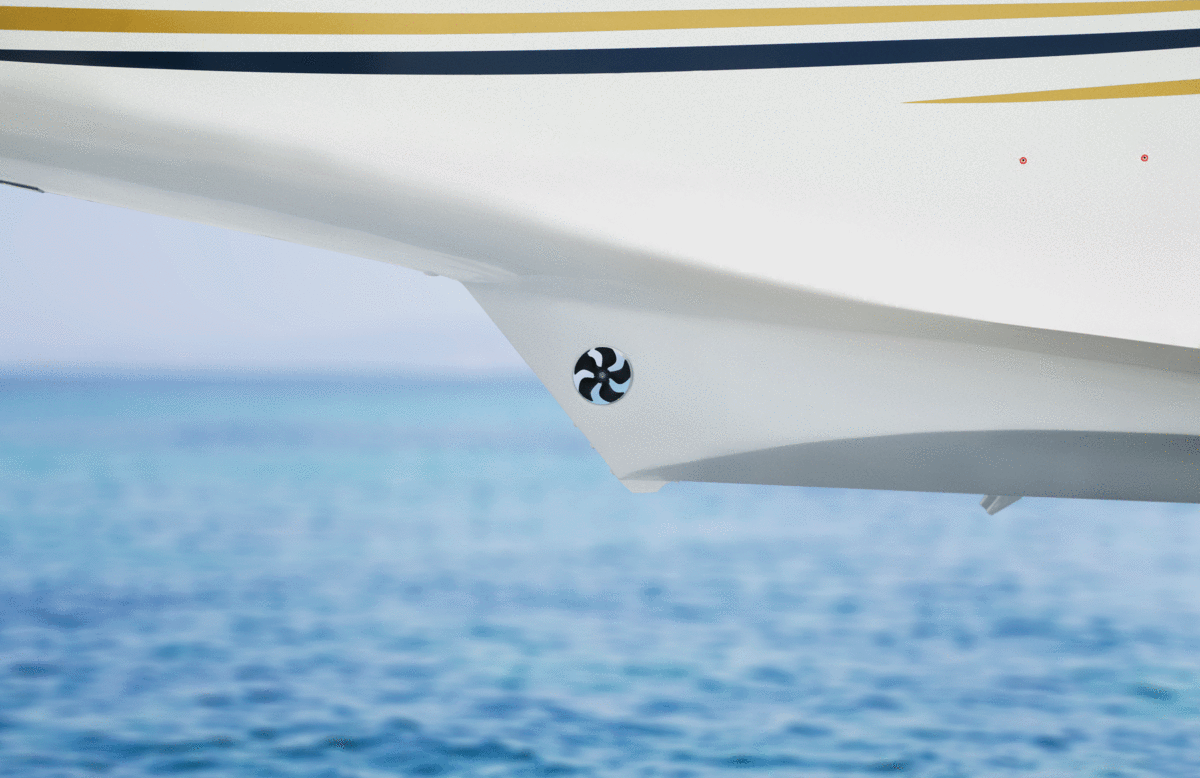 This unique system for seaplanes is called "Stern-Thruster" and replace the former used water rudder.
The big advantage of the new system is that it allows you to actively control the aircraft vertical axis with high accuracy and easy handling characteristic. Even without movement in the water you can perform a 360° degree rotation by using the electrically driven hydro propeller.
To control the heading during taxing on the water, the pilot and co-pilot are able to manoeuvre with the thruster by using a joystick at the side of each armrest. That makes it also very comfortable to perform single pilot operations and precise docking manoeuvres at a jetty, a floating dock or a buoyancy.
This system can significantly shorten the taxiing time and increase the performable trips per day, which can have a positive economic effect. It is also a safety feature to prevent the aircraft from damages at difficult conditions f.e. strong current or wind during docking manoeuvres.
The system can been operated either by using battery power or during taxiing by the running engine through the power transmission of the hybrid setup.
Watch the agile manoeuvre of the Seastar when docking in this video.
The Seastar, world's most advanced amphibious aircraft.